It's no secret that Italy has America beat when it comes to homegrown cuisine. From creamy carbonara to melt-in-your-mouth burrata, Italian fare boasts some of the most drool-worthy dishes to ever grace our dinner tables (and our stomachs). Try as we might to mimic the mouthwatering meals stateside, any lucky duck who has visited Italy knows that nothing compares to tasting the real deal, straight from the source. Sigh.
Jetting across the Atlantic in search of superior pizza isn't exactly easy — but a foodie can dream, right? As if we didn't already have enough reasons to fantasize about venturing to Venice, Florence and the like, we've recently discovered our new favorite type of Italian food: street food. Because, unsurprisingly, Italy has absolutely mastered the art of serving food anywhere, anytime. In the spirit of living a delicious, joyful life and savoring the flavors along the way, we've partnered with Sanpellegrino® Sparkling Fruit Beverages to bring you the very best of Italian street fare. Prepare for your taste buds to be transported — and start planning that bucket-list Italian adventure ASAP.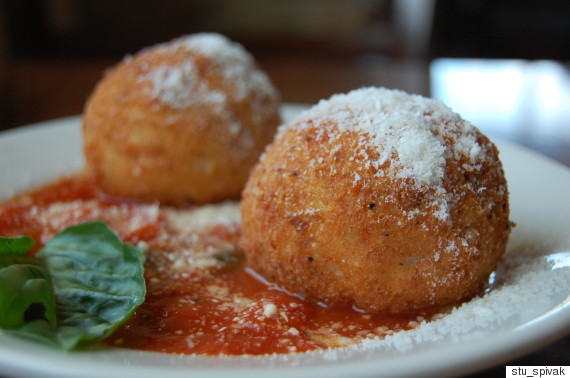 Deep-frying anything practically guarantees deliciousness, and these rice balls only prove the point. Imagine crisped risotto stuffed with gooey cheese, peas and minced meats, and you'll have an inkling of just how incredible this street food really is. We see you, Sicily.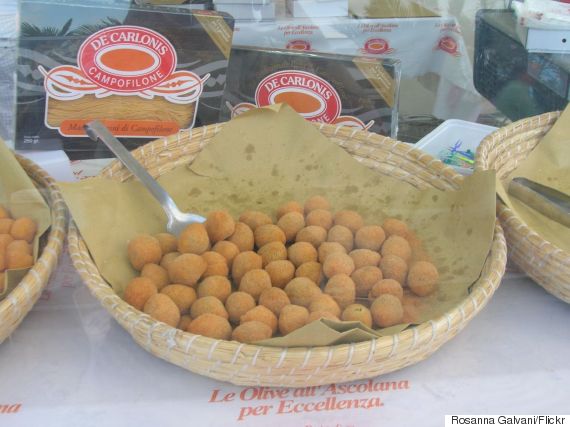 Mediterranean countries tend to be in love with all things olive, and Italy is no exception. Take this breaded olive stuffed with spicy ground meat; you haven't tasted Italy until you've tasted this.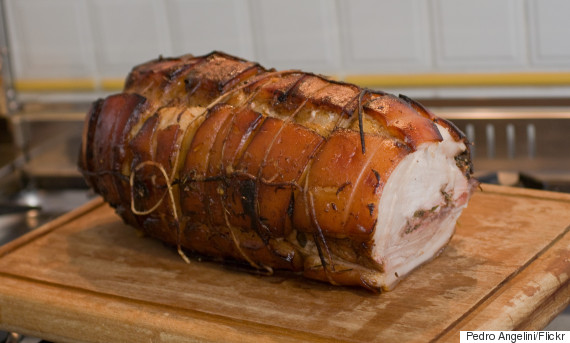 Meat lovers, meet your match: this classic porchetta will make you want to mangialike never before. The pork is stuffed with garlic, rosemary and other herbs and slow-cooked on a spit. Could it get any better than this? The answer is no, unless of course you eat it in panino con porchetta form, sandwiched between two slices of grilled bread. You're welcome.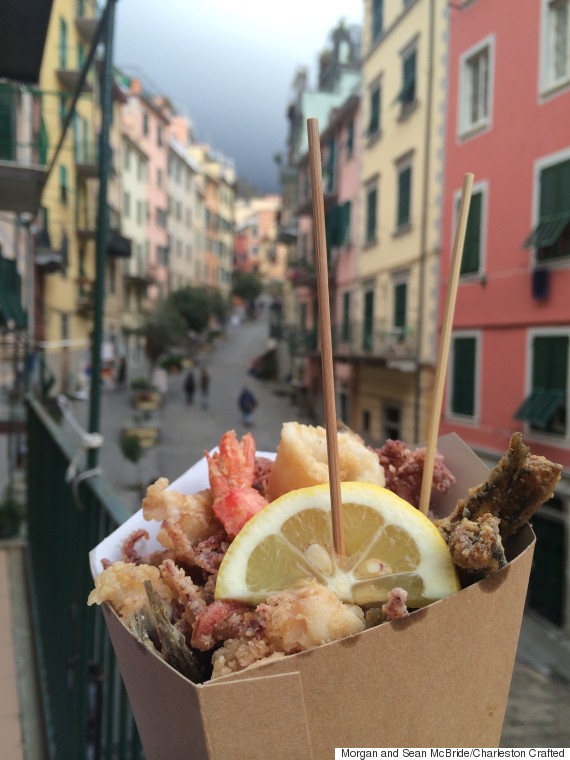 Yet another (truly) shining example of deep-fried deliciousness, this paper cone filled with fried seafood makes us want to hit the coast right this second. Who needs home, anyway? Just start forwarding our mail to Naples, please.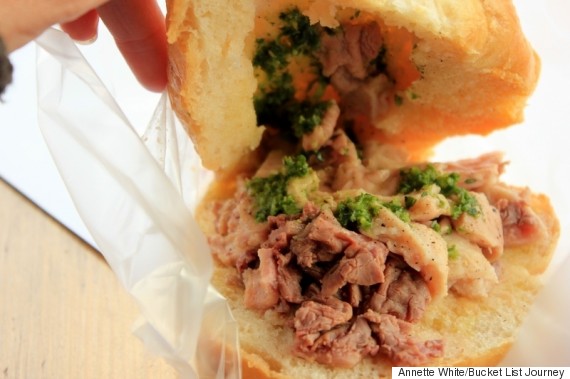 Italians create some of the world's most crowd-pleasing comfort foods (hello, spaghetti bolognese), but they're also skilled at making more adventurous fare — and their famed lampredotto is not for the faint of heart. This street food classic consists of cow stomach cooked in a tomato broth with herbs, and it's often served on a bun as a panino con lampredotto.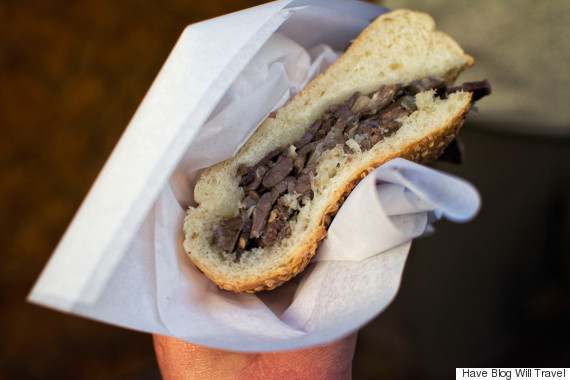 If you're game for lampredotto, you might be ready to take on this next street food staple: pani ca meusa, or chopped veal's spleen and lung steamed in lard and then stuffed in a sandwich. Trust the Italians: this tastes way better than it sounds.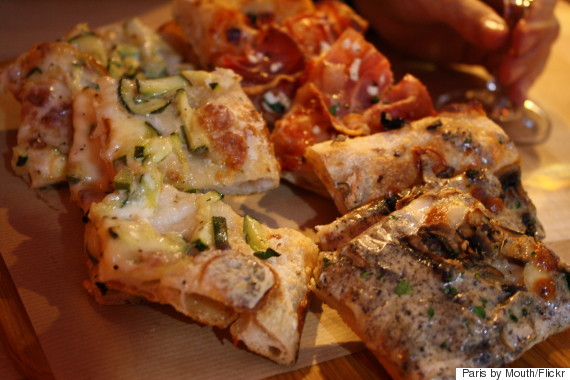 Take everything you think you know about pizza, and then throw it out the window. This is your new pizza now. Pizza al taglio, or "pizza by the cut," is baked in large rectangular trays and sold by weight on the streets of Rome (and just about everywhere else in Italy nowadays). BRB, booking our plane tickets …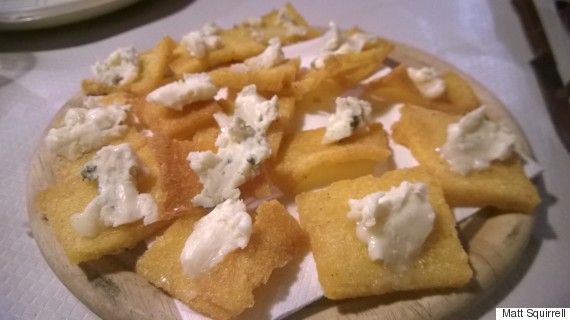 Don't underestimate the power of fried polenta with salt — it may sound simple, but it's actually to-die-for, especially when made by the woman known as "Maria of Sgagliozze." She's famous for cooking up these mouthwatering morsels near her home in Bari, and you can score some for just a few euros.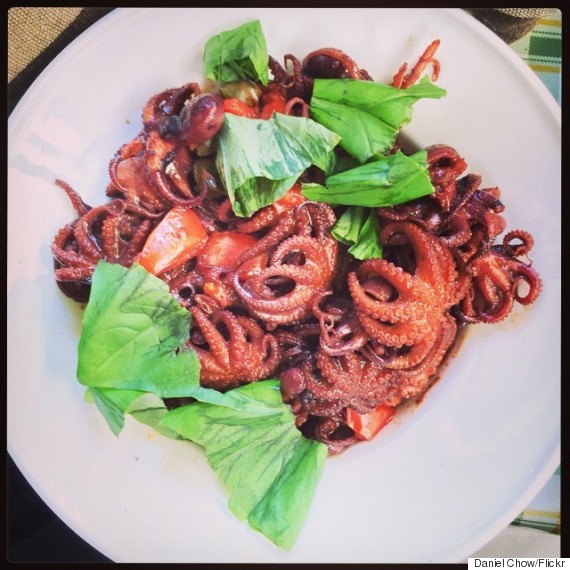 You're a fan of calamari, you say? Give your taste buds a treat and indulge in some folpetti straight off the streets of Italy — you'll go wild over this salty boiled octopus. Pro tip: Savor the flavor with a dash of parsley sauce and lemon juice.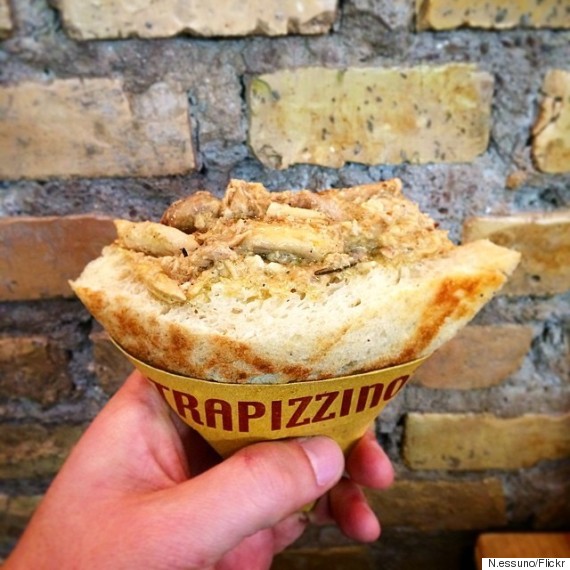 Most of Italy's storied street food has been around for decades or even centuries, but this gem has only graced the streets of Rome for a few short years. Invented by chef Stefano Callegari in 2008, the Trapizzino consists of white pizza (essentially cooked pizza dough) with fillings like oxtail or chicken with peppers. Drooling yet? Us too.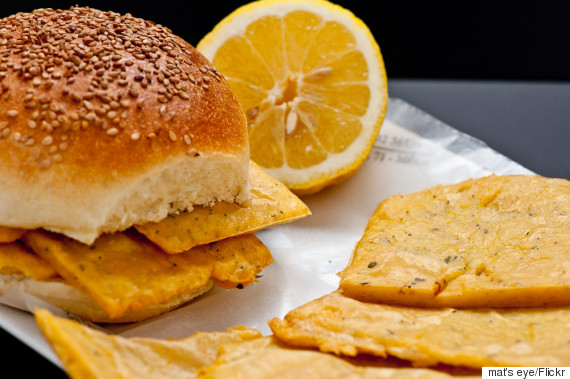 Three words: Fried. Chickpea. Polenta. You can eat this cucina povera — "poor man's food" — alone or in a sandwich bun if you're feeling fancy. Good luck avoiding daydreams about this crunchy golden chickpea confection — your snack cravings will never be the same again.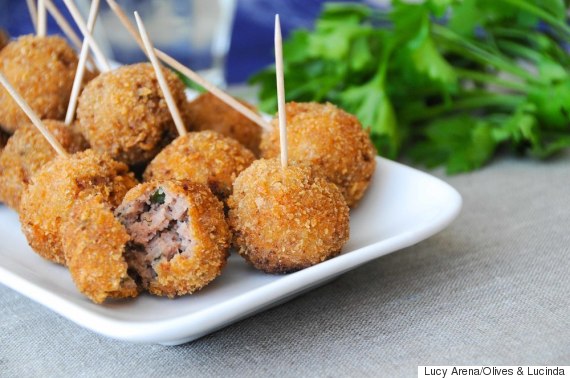 Jonesing for some spaghetti and meatballs? Forget the spaghetti for now — polpettealone are all you need. Trust. Look for these meatballs in Venetian bàcari (wine bars), where you'll find tapas-like finger foods called cicchetti that will make you want to live life by the canals for the rest of your days.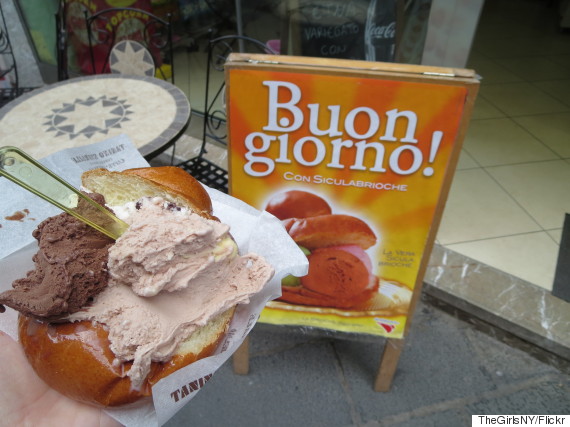 We know you've been waiting for this one. Sicilian gelato is made from a crema rinforzata base: milk, cornstarch and sugar, which means it's much less creamy and a lot more flavorful than run-of-the-mill ice cream (sorry, old friend). Savor it in a brioche bun to achieve premium foodie status.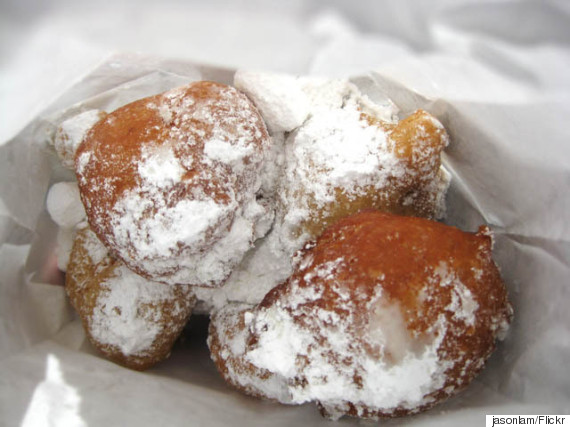 Just when we thought the deep-fried magic of Italian street food couldn't possibly get any greater, we discovered these crispy dough balls, and the world shifted. These delicious doughnut cousins come filled with custard, cream, chocolate or jelly, and — much to our delight — they're always dusted with sugar.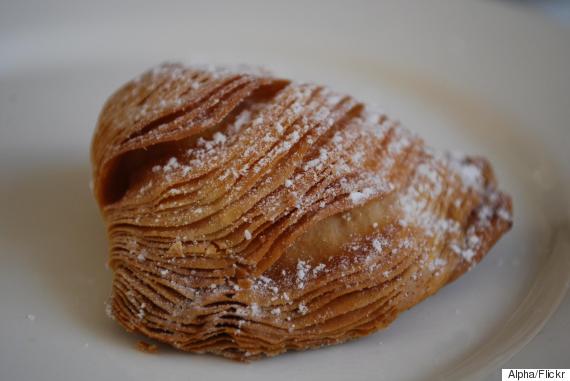 Hello, flaky goodness. Where have you been all our lives? This phyllo dough confection is named for its unique structure (sfogliatella refers to a thin leaf or layer), and it boasts a sweet ricotta filling that'll make you forget why you ever bought a return ticket back home.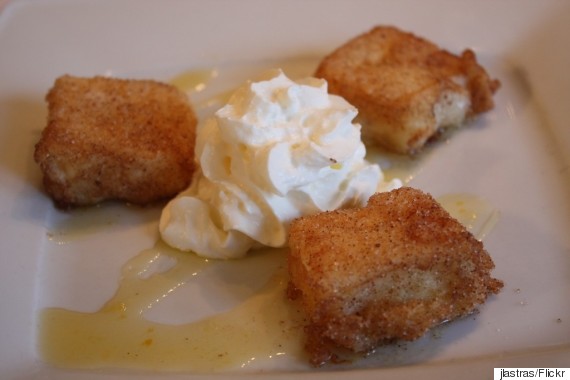 Got a sweet tooth? These hunks of deep-fried custard cream are the dolcissimaindulgence you've been waiting for. Like all the best Italian desserts, they're gooey on the inside and crispy on the outside. Score them in paper cones so you can wander along the Venetian canals as you snack; they'll make a memorable moment that much sweeter.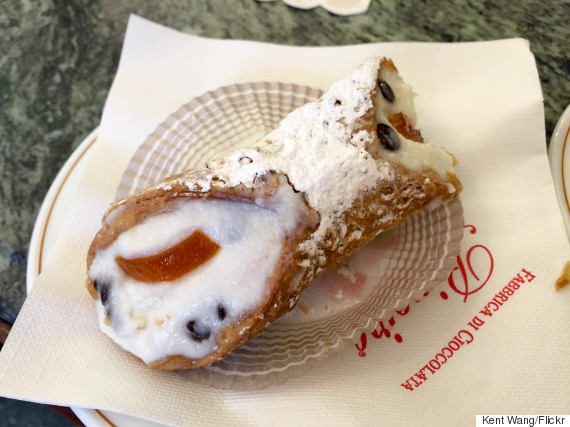 You've probably already fallen for these ricotta-filled pastries stateside, but the authentic Sicilian version is well worth the trek. Complete with candied cherries and oranges on each end, cannoli are worshipped in the street food pantheon, especially in their native Palermo. Ogle, indulge, repeat.
Whether you're adventuring abroad or daydreaming at home, don't forget to savor the flavors around you and enjoy every one of life's sweet moments. With delicious citrus flavors like Limonata, Clementina and Aranciata Rossa, Sanpellegrino® Sparkling Fruit Beverages capture the joy, freshness and zest of life. Life is deliziosa— so take a sip and enjoy.